Geosef (Joey) Straza, Chief Executive Officer / President
Geosef (Joey) Straza has more than two decades of leadership experience in the Aerospace Industry. In 2007, Joey started VerTechs Enterprises with his brother, George. As President, his motto has been quite simple. Joey calls it POPP, which stands for having a Plan, Options, Patience, and Perseverance. Our objective and goal is to seek and solve the issues and problems that our customers face today – for a better tomorrow. We at VerTechs challenge ourselves daily. If we don't push the limits, we are not doing our job. Like Albert Einstein once said, "If at first, the idea is not absurd, then there is no hope for it". With this philosophy ingrained in each of us, we have created unique technological breakthroughs in light-weight structures; breakthroughs that position the aerospace industry with more economical solutions for this decade and beyond.
Joey has been married to his wife Jamie since 1995. They have 3 Children: Jack, Julia, and James.
A passion of Joeys is a foundation called HeadNorth,www.headnorth.org. Early in 2006, a dear friend of Joey's, Eric Northbrook had an accident and was paralyzed while riding a motorcycle in Mexico. Eric and two of Eric's closest friends asked Joey if he would like to be involved with starting a foundation to help people such as Eric afflicted with Spinal Cord Injuries. Without hesitation, Joey accepted. Being part of this organization is one of Joey's most prized accomplishments and one that is most fulfilling – to help others.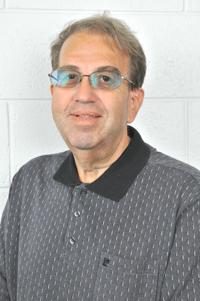 George C.P. Straza, Chief Technical Officer / Inventor
George Straza has been involved in the Aerospace Business since he was a young boy by being around his father, George, who owned Jet Air and his Uncle John, who owned Straza Industries. Because of this influence during the days of the space race, George has admitted to having Jet Fuel running through his veins. In fact, a member of the Straza family has been involved with every manned space program, including the Mercury, Gemini, Apollo, and Space Shuttle missions. George at a young age was able to be mentored by some of the great minds of that era. He took that opportunity and has never stopped thinking what is possible. The answer "No" is not acceptable. George relishes in the challenges of tomorrow, knowing full well that there is always a solution in sight.
 George T. Straza, Chief Operating Officer
George T. Straza II has been in the Aerospace Industry for more than 15 years. He was fortunate enough to learn the engineering side of the industry from his father, George, and the business side from his Uncle Joey. George has his hands on all aspects of the business; this includes R&D, Design, Engineering, Quality, and Production Control. George has instilled into each and every employee commitment, drive, responsibility, quality of work, and a can do attitude.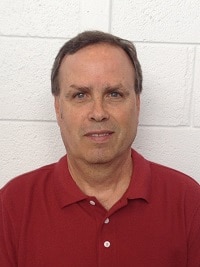 Glen Lawford, Engineering Manager
Glen has been in Aerospace Engineering and Engineering Management for over 27 Years. His vast experience in Engineering Management has been with Aerospace Companies such as Senior Aerospace (Ketema), and Teledyne Ryan Aeronautical. At Teledyne Ryan, Glen was the Manager of the Engineering group overseeing the production of the AH-64 Apache Helicopter. He thrives on leading teams using his experience and leadership abilities to meet all customer requirements on difficult Aerospace Components. Glen is a Certified Green Belt in both Lean Manufacturing and Six Sigma.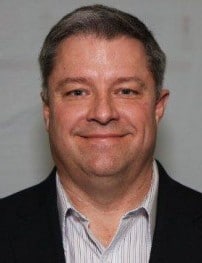 Todd Elliott, Director of Operations
Todd Elliott has 35 years of Aerospace Manufacturing experience with roles in Program Management Leadership which brought the Trent 1000-TEN and the XWB-97K intermediate cases first engine to test. As Marketing Manager he was responsible for capturing $18M Rolls-Royce C-130/T56 and the A400M/TP400 HP/IP hot section case contracts. Todd has performed as Director of Engineering with a $2.5M budget which included new product development, legacy improvements, CAD, CAM, and cutting tool development teams.
Additional Engineering roles included Programming Supervisor and Process Improvement Engineer delivering the first Rolls-Royce Trent 1000 IMC for ground test. Todd also served as a support Engineer on the JSF F135 TEC and LiftFan teams, delivering the first successful F-35B flight units. As Quality Systems Supervisor; he led Sigma Green Belts, MRB, Document Control, and the Corrective Action Teams. Todd completed his GE Six Sigma training in 1999; leading several GE Six Sigma projects.
Mr. Elliott was Manufacturing Leader managing multiples shifts with 80 employees and a NC Shop Supervisor supporting GE F110, F404, F414, P&W J58, Rolls-Royce AE3007 engine cases and the Space Shuttle Main Engine components. He worked at General Dynamics as a Machinist after High School, joining Straza Industries in 1986.
He is a member of SME and served on the San Diego ROP Machine Tool Technology Advisory Board Member. Married 34 years with two adult children and three Grandchildren. His Son, a degreed Engineering Physicist managing EH&S at San Diego State University and a Daughter, a USFS Wildland Firefighter on Crane Valley Hotshots.